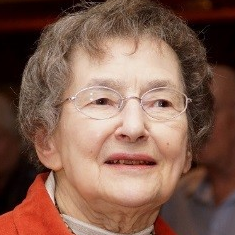 Gina O'Brien Scholarship
Gina O'Brien (2/21/1935-10/10/2015)
Gina was born during the Great Depression to a hard working farming family in Owatonna. When Gina was nine, her father was forced to quit farming due to the onset of muscular sclerosis, which eventually left him confined to a wheelchair for the remainder of his life. Gina also lost her mother early in life while attending Winona State University.
Quite uncommon for a young woman during these times, Gina earned full degree in education from Winona State. She then married and began building a family, while simultaneously pursuing a 35 year long successful career as an elementary school teacher, the great majority of which was spent in the same second-grade schoolroom in Farmington MN.
In the 1970s, Gina was challenged when she became a single mother fully responsible for her three children. Faced with some very difficult circumstances, Gina not only persevered, she also built a legacy for her own family, as well as the countless lives that she touched throughout her life.
Gina's life continues to serve as an inspiration. She never dwelled on the many challenges that she faced, and she always had more to give to the less fortunate.
Scholarship contacts are Dan & Colleen (children of Gina).