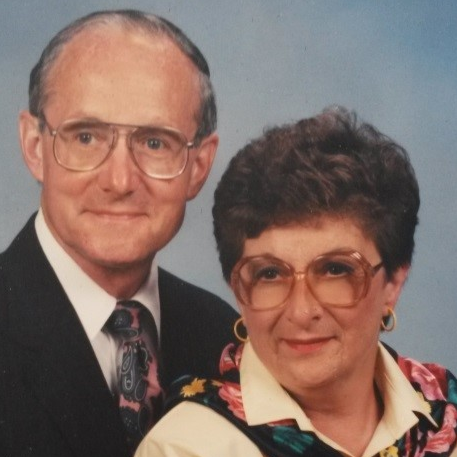 Jerome R. & Joanne T. Dempsey Memorial Scholarship
Jerry Dempsey was born in Henderson, MN in 1933. After graduating from Henderson High School and the College of St. Thomas, he began teaching in Goodhue, MN and then at Hastings Senior High School where he taught social studies until 1974. While teaching, he attended graduate school at UW-River Falls earning a Master's Degree and later attended Winona State University earning a Specialist Degree (equivalent to a PhD today) in Education Administration. In 1974, he was hired as an Assistant Principal at Hastings Junior High School and worked in school administration until 1993 when he was elected to the Minnesota State Legislature. He would serve seven consecutive terms in the Minnesota State House before retiring in 2006. Jerome was very involved in his church and served in many civic organizations in Hastings.
Joanne (Mangan) Dempsey was born in St. Paul, MN in 1935 and learned guitar and piano at a young age. After graduating from St. Joseph's Academy she worked as a secretary until marrying Jerry in 1959 and starting a family. In order to foment a well-rounded education and an appreciation for music she required each of her four children to join band or choir in school and other activities of culture such as being in plays and taking piano lessons. After their children had grown, Joanne returned to the work force selling insurance and rose to become a regional supervisor. Joanne was also very active in the community serving at their church and as Hospital Auxiliary President. She enjoyed the family cabin in Wisconsin and spent most of her spare time enjoying her favorite hobby of bird watching. She became a member of an exclusive club by witnessing over 300 unique species of birds in one state in her lifetime.
Jerry and Joanne married in 1959 and had four children, Nicholas, Mark, Katie and Patrick.
Both Jerry & Joanne were passionate about making a difference in the lives of others. They believed the key to success included education and service. During Jerry's 14 years in the Minnesota Legislature, his support for education was tireless. A WSU alum himself, he was an enthusiastic proponent of a number of WSU projects including the East Lake Apartments, Miller Brothers School of Engineering, the WSU boiler bonding project and the Krueger Library. Even with a full legislative schedule, Jerry always took the time to meet with higher education leaders, professors and students. Jerry was known as a gentleman, a practical leader and flexible thinker who demonstrated energy, wisdom and kindness in all aspects of his life.
Patrick Dempsey said "If there's a single word to describe or define my dad's life, it would be the word 'service'." Jerry & Joanne invested in their family, friends and their community and enjoyed making a positive impact on the lives of those around them.
The Dempsey children, Nicholas, Mark, Katie and Patrick, established this scholarship in memory of their parents as a way to honor and continue their legacy of making a difference in the lives of others. Jerry & Joanne would have been pleased to support students from the Hastings community who wish to fulfill their dreams of pursuing higher education at Winona State University.
Scholarship contacts are Catherine and Mark Dempsey (son and daughter of Jerry and Joanne.