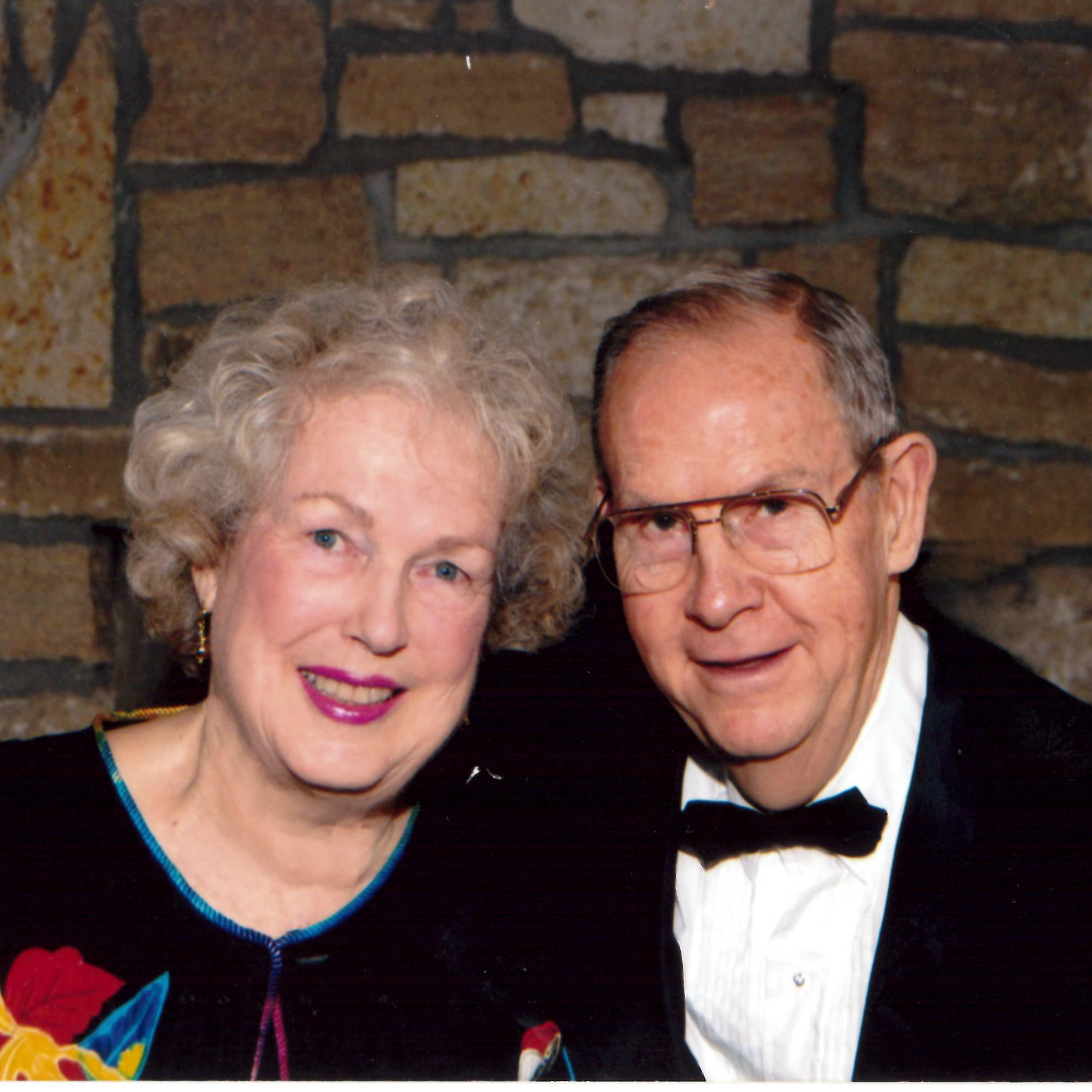 Marilyn & Fred Foss Scholarship
The scholarship pays tribute to Marilyn's memory and her passion for supporting the Winona Women's Resource Center and Fred's commitment to educating and inspiring students at Winona State University for more than 41 years. The goal for this scholarship is to recruit and inspire promising students at Winona State University. Marilyn was born August 28, 1933, in Mason City, Iowa, to Robert W. and Mildred Cady Mason. She graduated from Mason City High School and subsequently received a B.A. in Humanities from the University of Minnesota and an M.S. in Education (Art) from Winona State University.
In 1955, she met the love of her life, Frederick W. Foss Jr., at the University of Minnesota and they were married December 7 (Pearl Harbor Day), 1957, at the University Baptist Church in Minneapolis. After a honeymoon on the North Shore, they began their long tenure in Winona and raised three fabulous sons: Stephen Frederick Foss, Andrew Mason Foss, and Jason Alexander Foss.
Marilyn was ever active in Winona organizations: she was a board member of Altrusa International; President of Winona State Faculty Wives; member of the Winona County Government Study Commission; board member (seven years) of Winona Home and Community Options; board member and Program Chair of the Winona Flower and Garden Club; member of the League of Women Voters; President of the Winona Chapter of the Archeological Society; member of the Winona Arts Center, the Winona County Historical Society, Women's Resource Center of Winona, and the MacNider Art Center of Mason City, Iowa.
While a student at the University of Minnesota, Marilyn was a volunteer usher for concerts at Northrop Hall and developed a love of symphony music, attending many concerts in Minneapolis every year for fifty years. She had a lovely soprano voice and enjoyed singing in choirs. She also enjoyed creating art and was an excellent water-colorist.
Marilyn's employment included: bacteriologist at Pillsbury Mills Research and Development in Minneapolis, copywriter at KAGE Radio, art teacher in Lewiston, Minnesota, High School, faculty member in the Winona State University External Studies Department, and Corporate Copy Writer, Director of Recipe Development and cookbook author (five books) at Watkins, Inc.
Frederick Foss, Ph.D. taught chemistry at WSU for 41 years. During that time he touched the lives of an estimated 17,000 students through 13 different courses while performing over 50,000 chemical demonstrations. In addition to serving 26 years as Chairman of the Department of Chemistry, he grew the very small chemistry program at WSU into an American Chemical Society-Approved program graduating ACS-accredited professional chemists. He also served as member of the faculty senate for 25 years, and would chair the Committee on Committees for 15 of those.
Prior to WSU, Foss graduated from the University of Michigan in 1955 with a bachelor's in chemistry and in the same year became Second Lieutenant in the U.S. Army. He went on to get his master's in inorganic chemistry from the University of Minnesota in 1957, while also serving six months in the U.S. Army Signal Corps at Fort Monmouth, N.J. After returning to Minnesota, he began his long tenure at WSU, and earned his doctorate in Inorganic and Physical Chemistry from the University of the Pacific in 1965.
In the 1970's, Foss successfully wrote and directed a large three year National Science Foundation proposal, which improved WSU's physical and social science departments with the largest grant ever received by WSU at the time.
In addition to writing his own lab manual for use in his classes and offering his large boathouse to countless gatherings for both faculty and student groups, Foss accepted the role of faculty advisor when two of his students decided to start a Pi Lambda Phi fraternity chapter in 1990, and would eventually become a "brother" two years later. After his retirement in 1998, the chapter made him "Faculty Advisor Emeritus forever and irrevocably." He has attended almost every chapter meeting since 1992.
Foss considers himself blessed by having had so many years of contact with faculty and students at WSU.
Scholarship contact is Fred.