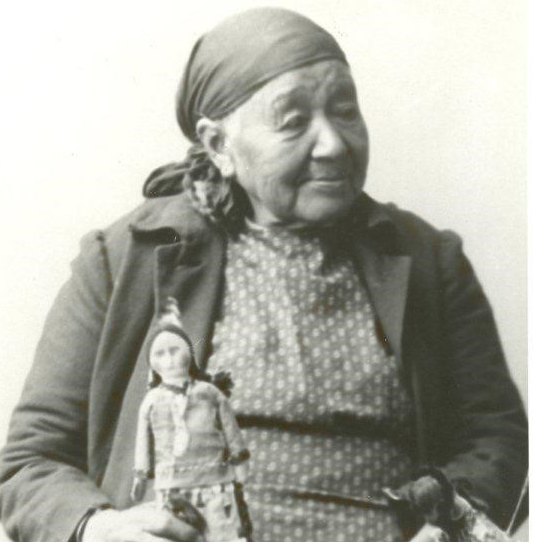 Susan Windgrow Scholarship for Native American Students
In 2013, this scholarship was created by Gail Whipple in memory of Susan Windgrow, Maka Waste' Win (Good Earth Woman), a Mdewakanton Dakota woman born in 1845 near what is now the Lower Sioux Reservation in Minnesota. She lived through the Dakota Conflict in 1862, and overcame the loss of family members, her home, and everything she knew. She was a woman of great strength and resilience, living to 94 years of age. She was Gail's great-great grandmother.
I graduated from Winona State Universiy, class of 1975, with a degree in Political Science. I wasn't the kind of kid most people thought of as college material. My high school years revolved around classes that presumed I would make a great office secretary one day; shorthand, typing, even home economics. Algebra befuddled me, chemistry was a monster, and speech class nearly ended my high school career. So, I muddled through, top 1/3 of my class, I think. I didn't embarrass myself but I certainly didn't shine as a high school student. My counselors advised against going to college, telling me I just wasn't cut out for it. I was fairly stubborn even then, so having attended a Girl's Sport's Day at Winona State College when I was in the 9th grade, I applied to Winona State College. To the surprise of many people, I was accepted. But funding was a problem. With 8 kids in the family and me being the oldest, there were lots of needs in the Whipple household. I am an enrolled member of a Federally Recognized Indian Tribe and that opened the door to securing a BIA scholarship. That extra funding made it possible for me to attend college. I spent four years attending class, making new friends, and playing on the volleyball and tennis teams. I owe those four years and what came after to that scholarship.
My road has been filled with more joy than bumps, and for that I am grateful. I currently work as the Director of Marketing for the Shakopee Mdewakanton Sioux Community in Prior Lake, MN. For 17 years I've led a staff of graphic designers, web designers, videographers, photographers and copy writers. We handle the marketing efforts of more than a dozen enterprises, and a tribal government. I owe my abilities to think, plan, organize, and interact at this level to my years in Winona. It was a time when I learned that I was smarter than I thought, more capable than I knew, and if I worked really hard, anything was possible.
I want to share that hope and that belief in endless opportunity with a Native American student who needs a little help to make their dream come true. I wish I could do more, but with a scholarship, perhaps the financial burden lessens enough to allow a promising Native American student the opportunity to earn a degree. With a degree in-hand, there is absolutely no limit to the possibilities in that young person's life. To know that I have helped even in this small way will make me very happy.
Scholarship contact is Gail Whipple (great, great granddaughter of Susan Windgrow).