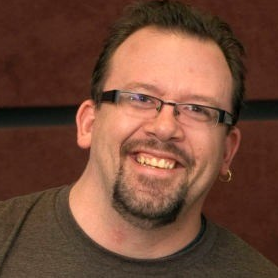 The Todd Copeman Memorial Scholarship
Todd Copeman started at Winona State University as an Assistant Webmaster in May of 2009. He came during the middle of a large web redesign project. Todd's creative mind and work ethic helped the team to a successful launch of the Web2010 website in January of 2010. Todd was a selfless individual who was always thinking about others, and he exemplified this on a daily basis. He employed numerous students who looked up to Todd as a mentor and role model. Outside of his family, movies, and music, Todd loved technology, and he truly enjoyed being able to showcase something new that he created. Todd created Winona State's Blog presence, including but not limited to the President's blog, http://president.winonastateu.com/, and Winona State's News, http://winonastatenews.com/category/wsu-news/.
"I feel that it would be fitting to provide scholarship opportunities in memory of Todd to students who are creative and have a passion for technology. I know with Todd's giving nature, he would like nothing else than to give a gift to students and help them obtain their degree in a technology related field." -Robin Honken
Scholarship contact is Robin Honken.