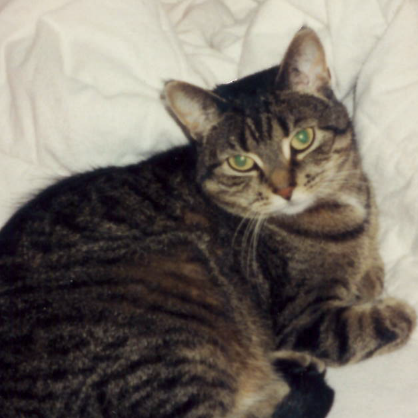 Marlowe Mraz Scholarship
Following the philanthropic principles established in Matthew 6:1-4, the founders of the Marlowe Mraz Scholarship wish to remain anonymous. This family has multiple generations of WSU alumni and understands the value of hard work and education.
The donors state, "We simply want to help students as education is important for us. We were non-traditional students and had some rough times in school. My husband went back to college at age 26 and I went for 13 years before graduating. There were days where getting out of a class with a C was a blessing."
This scholarship is named after the donors' cat and honors the family's first pet, a brown tabby. Marlowe was adopted shortly after the couple married. She lived for 17 years and was present for graduate school, the birth of their children, and many other shared family memories.
This scholarship is also named in honor of the donor's mother, who attended Winona State Teachers College and graduated with a Primary Education degree. She has been a strong advocate for Winona State University within her family and is proud to see a third generation carry on the Winona State University tradition.
Scholarship contact is anonymous.